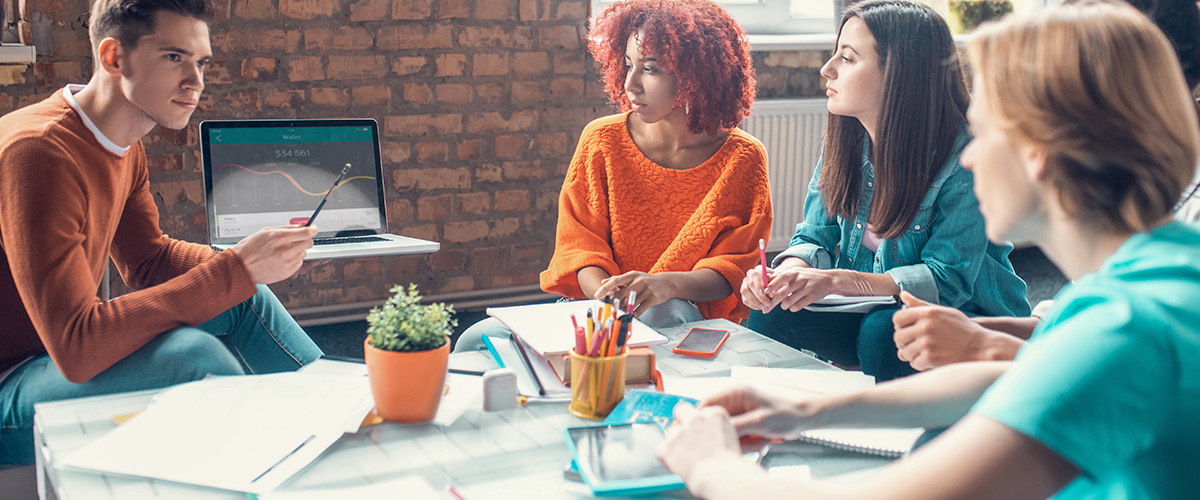 Responsibilities
Serve as a healthy lifestyle role-model to their peers
Effectively refer students to campus resources related to health and well-being needs.
Assist in the planning, implementation, and evaluation of health programs and outreach events
Utilize effective listening skills in working with students and effectively respond to peers
Demonstrate and teach effective bystander intervention skills.
Contribute to strategic planning and team development of the peer educator group
Information
The Healthy Jacket Peer Educators are leaders who serve as healthy lifestyle role-models to their peers. They are extensively trained volunteers who give presentations on a variety of health topics, design and implement health programs for students and collaborate with campus partners to create a healthy community.
Contact: healthy@gatech.edu
Signup: Monthly Newsletter
Requirements
Attend an initial mandatory training
Attend weekly meetings
Commit to approximately 8-10 hours per month to the program 
Attend additional trainings as necessary (approximately 2-3 per semester)
Give a minimum of 2 presentations per semester
Volunteer at a minimum of 2 events per semester for at least one hour
This is a rolling application. When we receive your application, we will follow up with you via email.
Benefits
Participate in leadership and professional development opportunities
Gain experience as a group facilitator and educator 
Obtain experience in developing, implementing, and evaluating health programs
Develop valuable communication, presentation, and project management skills
Gain knowledge and training on current health and wellness topics affecting college students
Receive mentorship and training from health professionals