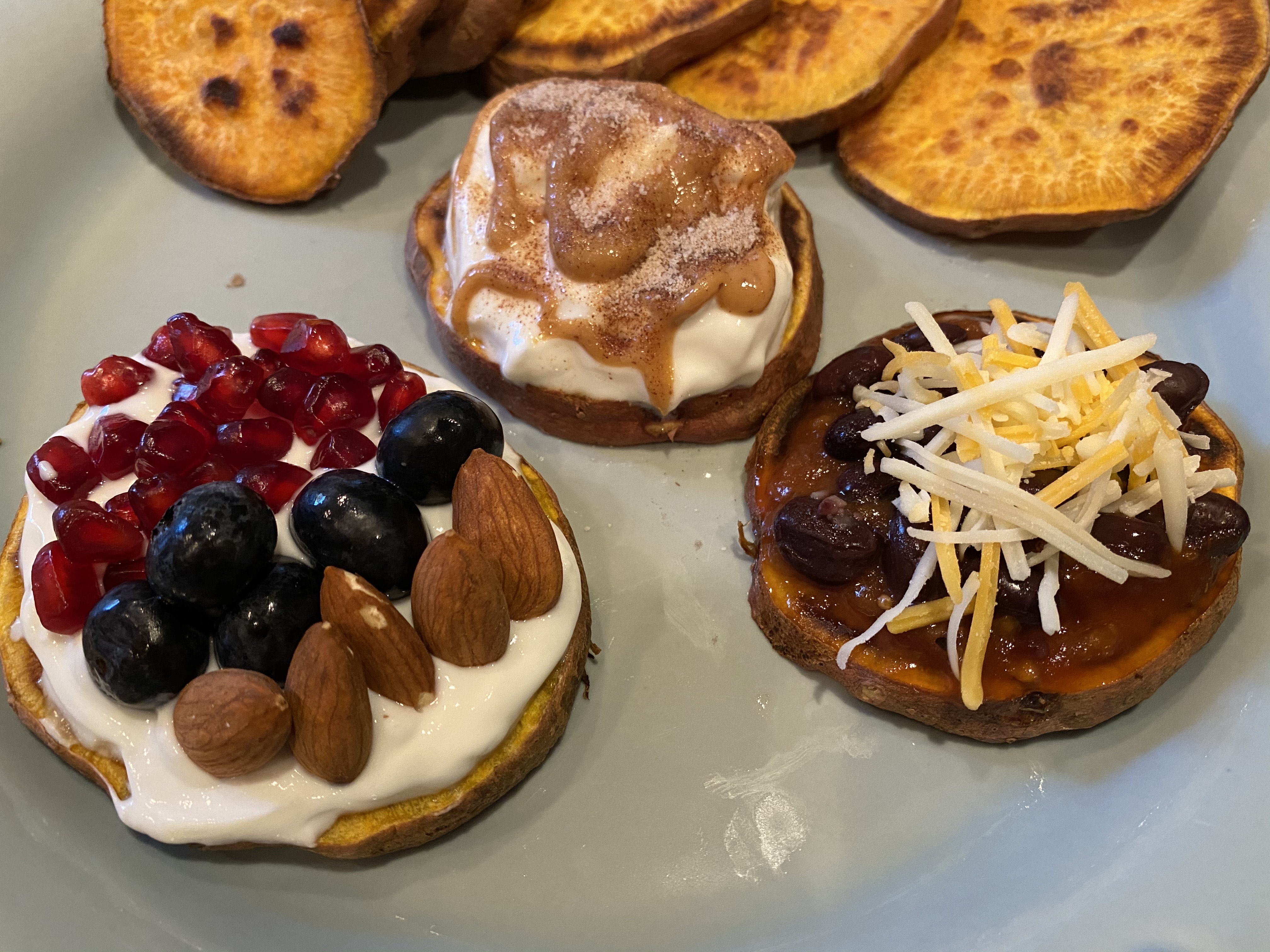 It's a great time of year to try traditional holiday ingredients in non-traditional ways!
Ingredients:
1-2 Sweet Potatoes, sliced in ¼" rounds
Vegetable oil
Topping ideas:
Salsa, beans & cheese
Yogurt, peanut butter & cinnamon sugar
Almond butter, banana, chia seeds & cinnamon 
Hummus, tomato & nutritional yeast
Yogurt, pomegranate, blueberries & almonds
Peanut butter, apple & chocolate 
Almond butter, pear & hemp seeds
Cheese & fruit
Stuffing & gravy
Cranberry sauce 
 
Directions:
Preheat oven to 400 degrees.
Place sweet potato rounds on a baking pan and brush both sides with oil.
Cook for 25-30 minutes in preheated oven, until golden brown on both sides, flipping once.
Finish with the toppings of your choice, and enjoy! 
TIP:
This recipe is an ideal appetizer or side for your next holiday-- it's a simple way to share a meal in a safe and delicious way!