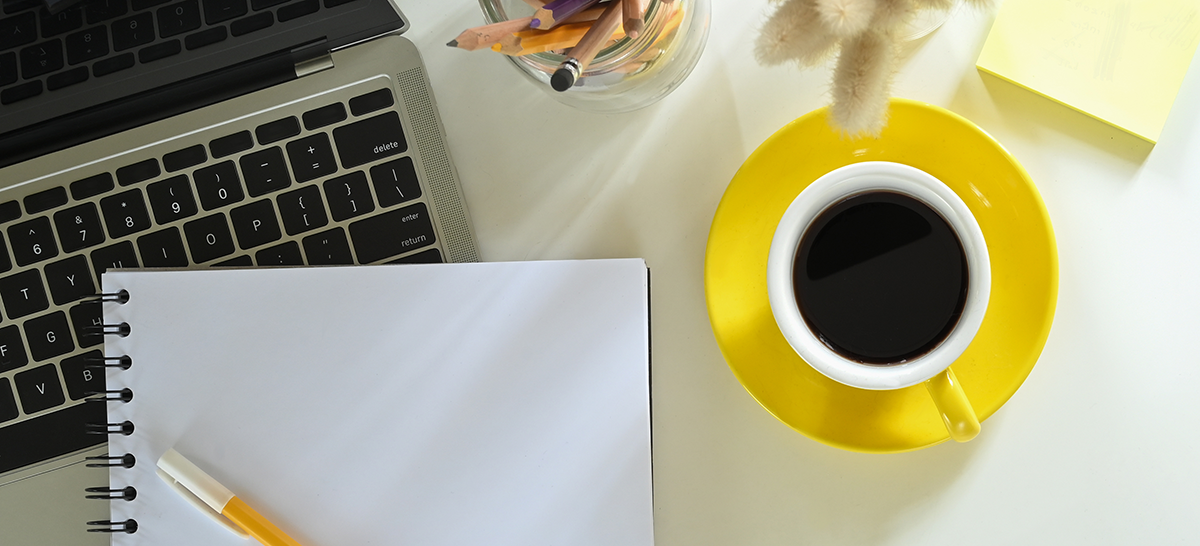 Brad Wilcox
A personal journal is the perfect place for you to think, feel, discover, expand, remember, and dream.
THE JACKETS JOURNAL JOURNEY
Choose a journal or find an app that works for you
Commit to writing in your journal weekly
Have fun and experiment with different journaling methods!
Why Journal?
Journaling, also called expressive writing, is the process of writing down thoughts and feelings about our personal experiences. This kind of private reflection allows us to sort through events that have occurred and problems where we struggle. Journaling
is different than keeping a traditional diary which involves recording the details of daily events. Instead, it is the process of using the written word to express the full range of emotions, reactions, and perceptions we have related to difficult or upsetting life events. Emotional expression has been found to be good for our health by enhancing our immune system functioning and reducing stress. It also brings us clarity and enables us to place our experiences into the context of our larger place in the world.
GETTING STARTED
There is no one right way to journal.
You can set aside a specific time every day to write or you can write when you find time during your busy schedule.
Journaling is most effective if you do it daily for about 20 minutes.
Date your entries.
Write in a place that is relaxing and soothing and where you can be alone with your thoughts.
Don't worry about spelling or grammar, and the words and thoughts don't need to make sense. Just write down your thoughts as they happen.
WRITE WITH NO INTENTIONS OF SHOWING IT TO ANYONE
You are writing for yourself and no one else. When you write in hope (or fear) that others will read your words, it becomes harder to write truthfully and express your real emotions.
It can also be helpful to read back over what you've written to see how your thoughts and feelings have changed over the course of time and to acknowledge progress and growth. Remember, this writing is only for you.
BE KIND TO YOURSELF
When writing, you may notice a lot of negative self- talk or feelings of guilt or shame. Sometimes negative thoughts and emotions can run on a loop in our heads. In those moments, try to remain in a place of kindness and patience towards yourself and your emotions. Just putting your emotions down on paper can help you release negative thoughts from your mind. Your writing represents where you are right now, and that's exactly where you should be.
PLAN FOR SELF-CARE
If you feel that you cannot write about a particular event because it would be too upsetting, then don't write about it. Just write about events or situations that you can handle now. It is common for people to feel somewhat sad or depressed after writing,
especially on the first day or two. If this happens to you, know that this is completely normal. Typically, the feeling usually lasts just a few minutes or a few hours.
It is a good idea to plan some time to yourself after your writing session to reflect on the things you have been writing about and support yourself in any emotions that come up.
WHEN TO DISCONTINUE WRITING
Writing exercises aren't for everyone. If journaling evokes strong feelings that are too hard to cope with, stop immediately and do something soothing for yourself. Experiencing symptoms of hypervigilance or distress are signals to discontinue this journaling exercise. Take care of yourself by practicing deep breathing or meditation, reaching out to trusted friends or family, or going for a walk. If you experience lingering negative feelings, you might benefit from additional help.
Reach out to GT CARE, EAP, or other mental health resources to discuss these feelings and experiences.
Journaling Techniques
Free Writing
Bullet Journaling
Stream of Consciousness
Gratitude Journaling
List Journaling
Art Journal
Unsent Letters
Dream Journaling
Reflection Journaling
One Line A Day
Journaling Apps
Gratitude
Live Happy
Delightful
Day One Journal
365 Gratitude