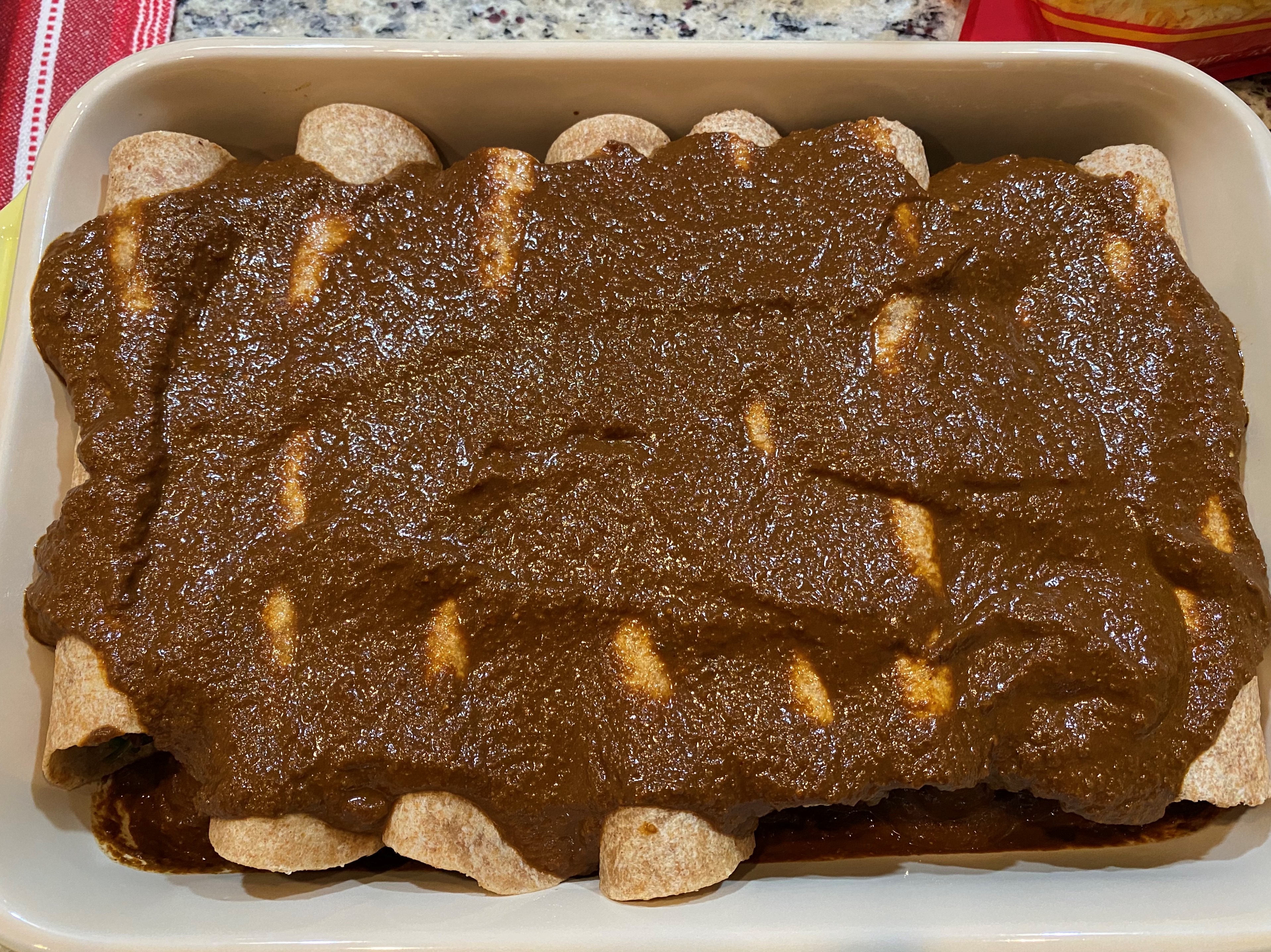 When you don't have time for this labor of love, try this quick and tasty mole sauce!
Ingredients:
1 tbsp cooking oil 
1 small onion, diced
1-2 jalapeños, seeded and diced
3 cloves garlic, minced
3 tbsp chili powder
½ tsp cinnamon 
½ tsp cumin
½ tsp oregano
1 15oz can diced tomatoes 
½ cup broth
¼ semi sweet chocolate chips
1 tbsp almond butter or other nut/seed butter
Salt & pepper to taste
Directions:
Heat oil in a small pot over medium high heat.
Add onion and jalapeños cooking until softened and translucent. (3-4 minutes)
Add in garlic cooking until fragrant (1-2 minutes).
Add chili powder, cinnamon, cumin and oregano to the pot and stir to coat all ingredients.
Pour in diced tomatoes and broth, stirring to combine. 
Blend using a blender or food processor in small amounts until reaching sauce of smooth consistency.
Return to the pot and add in chocolate and butter stirring to melt chocolate and combine.
Season to taste with salt and pepper, and enjoy! 
TIP:
Add this sauce to Mexican dishes, stuffed peppers, or over a baked protein for a rich and delicious flavor!