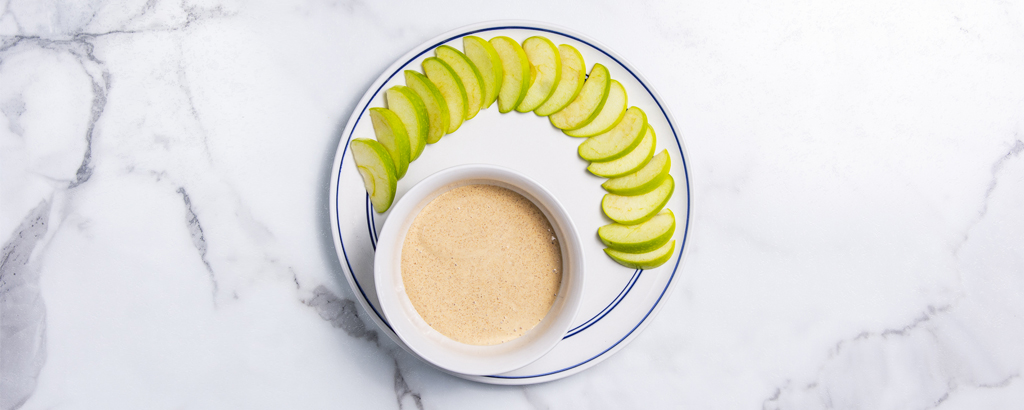 Enjoy a Happy & Healthy Halloween with this quick and easy recipe! It's a great option to share with friends and enjoy throughout the fall apple harvest season as a snack!
Ingredients:
1 cup plain Greek yogurt
2 dates, pitted
1 tablespoon maple syrup
1 teaspoon vanilla extract
1/2 tablespoon cinnamon
Apple, sliced
Directions:
Combine yogurt, pitted dates, maple syrup, vanilla, and cinnamon in a food processor or blender.
Blend until smooth.
Slice an apple and enjoy!
TIP:
Top yogurt dip with toasted nuts or granola for an added flavorful crunch.