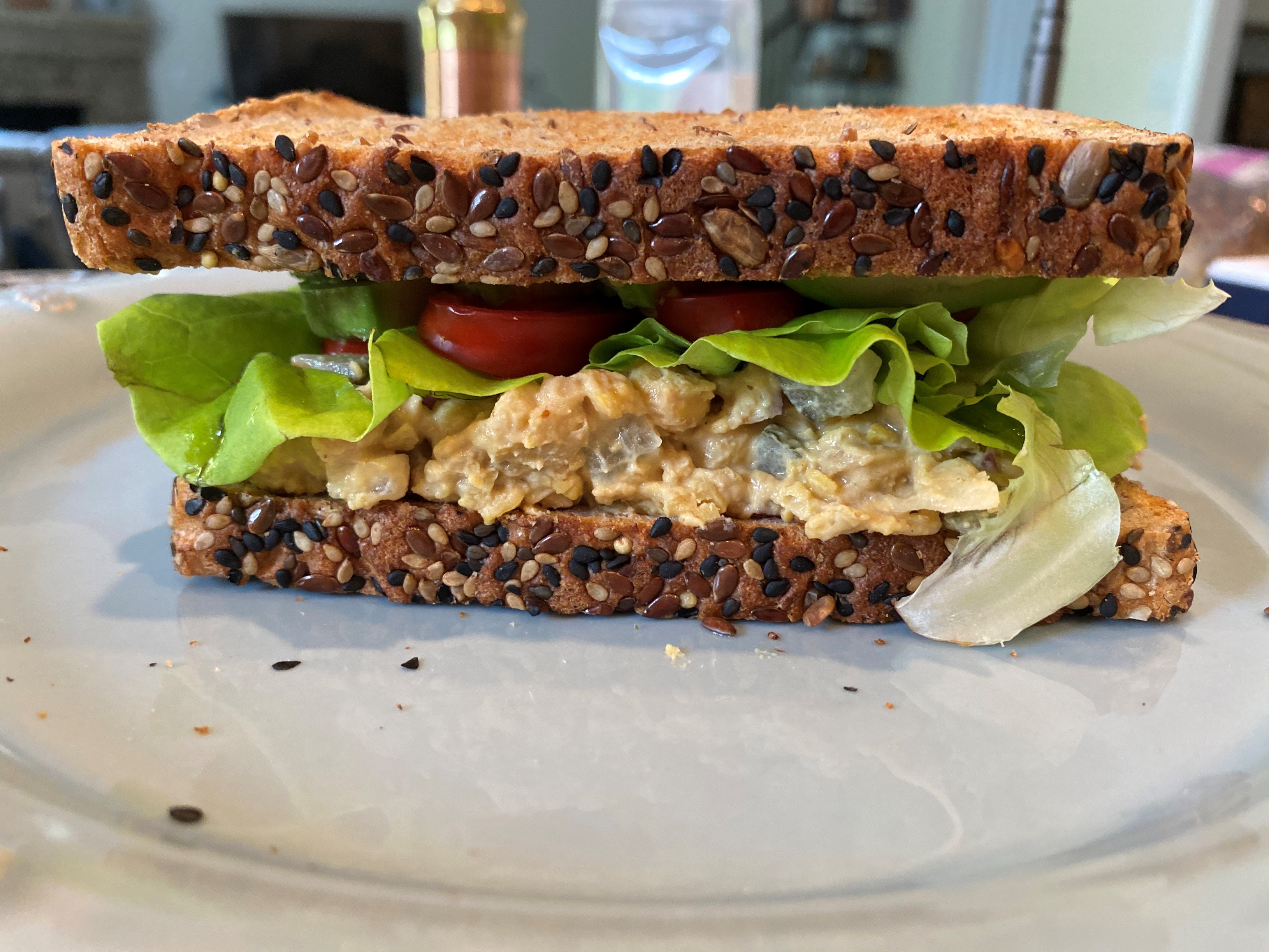 Picnic season is here! Try a plant-based twist on an old classic!
Ingredients:
1 15oz can chickpeas, rinsed and drained
¼ cup pine nuts 
3 tbsp sunflower seed butter or tahini
1/4 tsp mustard 
1/4 tsp honey
1/2 small red onion, diced fine
2 cloves garlic, minced or ¼ tsp garlic powder
1 Tbsp lemon juice
2 dill pickles, diced 
Salt & pepper, to taste
4 slices of bread
Topping suggestions:
Directions:
Add chickpeas to a mixing bowl and lightly mash with a fork or potato masher for texture.
Then add pine nuts, sunflower seed butter, mustard, honey, red onion, garlic, lemon juice, pickles, salt, and pepper and mix with a spoon. Taste and adjust seasonings as needed.
Toast bread (optional) and prepare any other sandwich toppings you desire.
Scoop your desired amount of filling onto two of the pieces of bread, add chosen toppings, and top with the other two slices of bread.
Enjoy immediately or chickpea mixture will keep covered in the fridge for up to 3-5 days.
TIP:
It's not just a sandwich- try this chickpea salad as a dip for crackers and veggies, too!