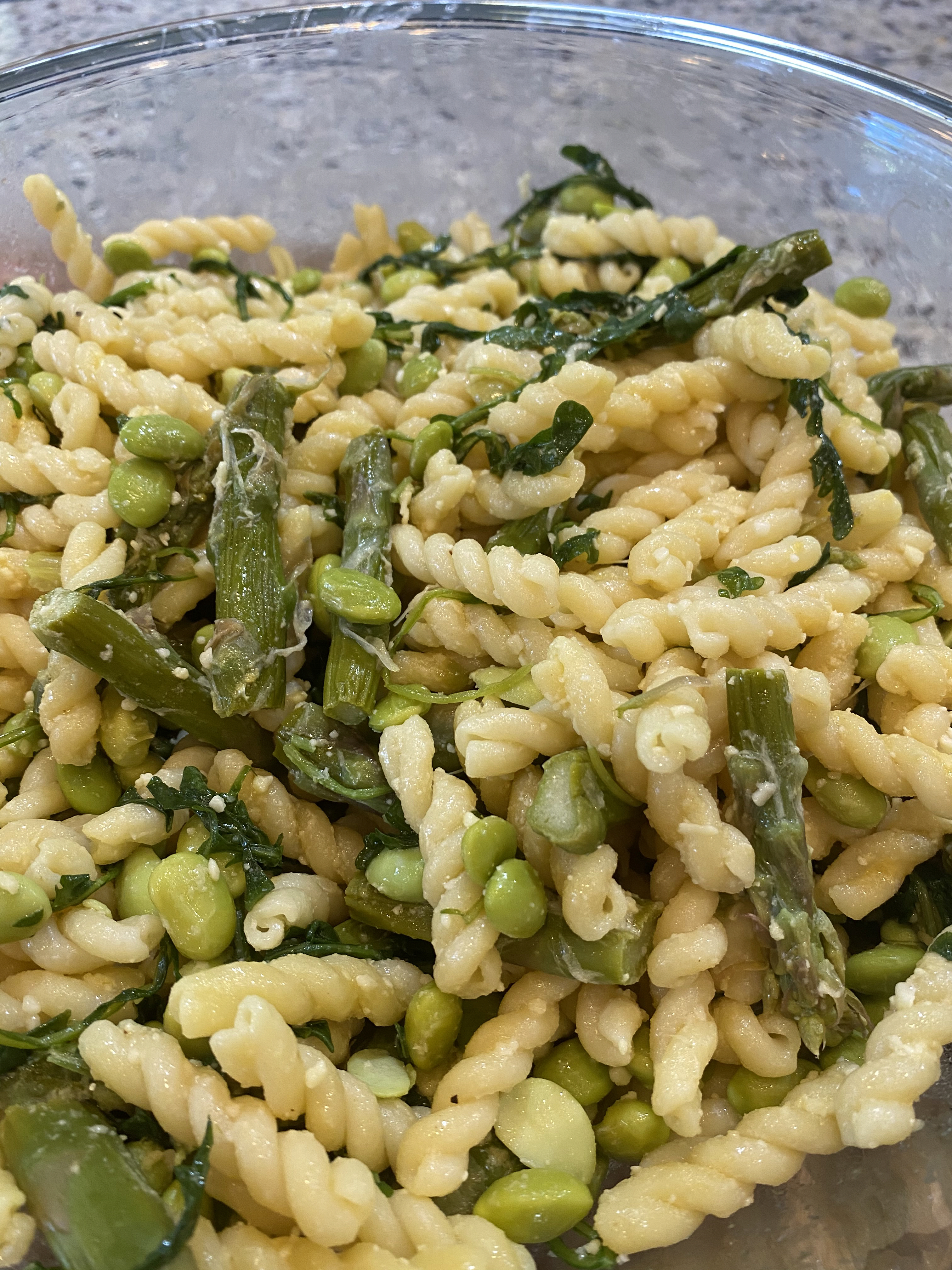 Celebrate Spring with this delicious pasta salad that's chock full of green veggies!
Ingredients:
1 lb pasta of your choosing
1 lb asparagus, tough ends removed and cut into 1 inch pieces
1 package (5-6oz) fresh arugula or spinach
1 package frozen edamame (shelled), cooked & cooled 
½ cup Parmesan or Romano cheese, grated
     Dressing:
2 Tbsp apple cider vinegar
3 Tbsp nutritional yeast
4 Tbsp olive oil
2 Tbsp lemon juice
salt & pepper to taste
Directions:
Bring a large pot of water to a boil, add pasta and cook according to package directions. With three minutes remaining before pasta is ready, carefully add cut asparagus and cook together, allowing the asparagus to blanch and brighten in color. Drain and rinse under cool running water, and set aside.
In a small mixing bowl, whisk together the ingredients for the dressing.
Add the pasta and asparagus back to the pot they were cooked in. Add arugula or spinach, edamame & cheese. 
Pour the dressing over top and toss well to coat.
Enjoy immediately or over the next 5 days.
TIP:
Get creative and include any vegetables that you have around your kitchen! You can also add a protein to make this a complete meal.