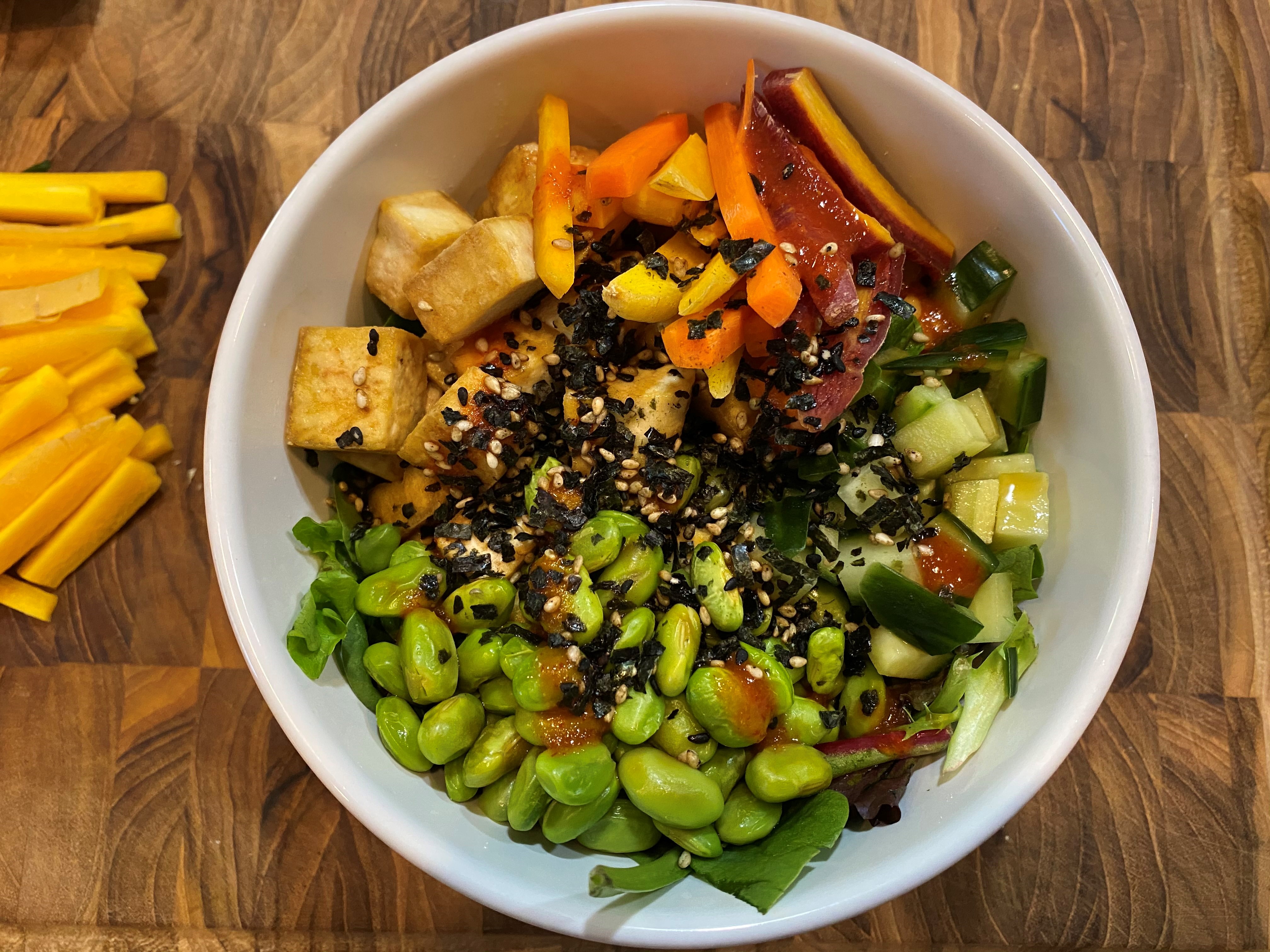 This versatile recipe can be adapted to any flavors and ingredients you have in mind!
Ingredients:
1 cup uncooked rice, brown or white
Cooking oil
3-4oz protein: tofu, shrimp, chicken, beef, cut into 1 inch size pieces
1 handful of greens, spinach or mixed greens
½ cup edamame, cooked/defrosted 
1 carrot, cut into matchstick size pieces
1 small cucumber, diced
Soy sauce
Sriracha 
Furikake seasoning 
Directions:
Prepare rice per package instructions, and set aside. 
While rice is cooking, heat oil in a non-stick pan over medium-high heat.
Add protein of choice to pan, stirring/flipping to cook evenly, cooking to safe internal temperature/desired doneness. (~7-8 minutes)
Build your bowl: Add rice and greens as your base. Top with edamame and your protein of choice. Add carrots and cucumbers and finish with desired sauces and seasonings (soy sauce, sriracha and furikake) 
Enjoy! 
TIP:
This bowl is as creative as you are! Play with different protein, grain, and vegetable combinations to find your unique flavor!