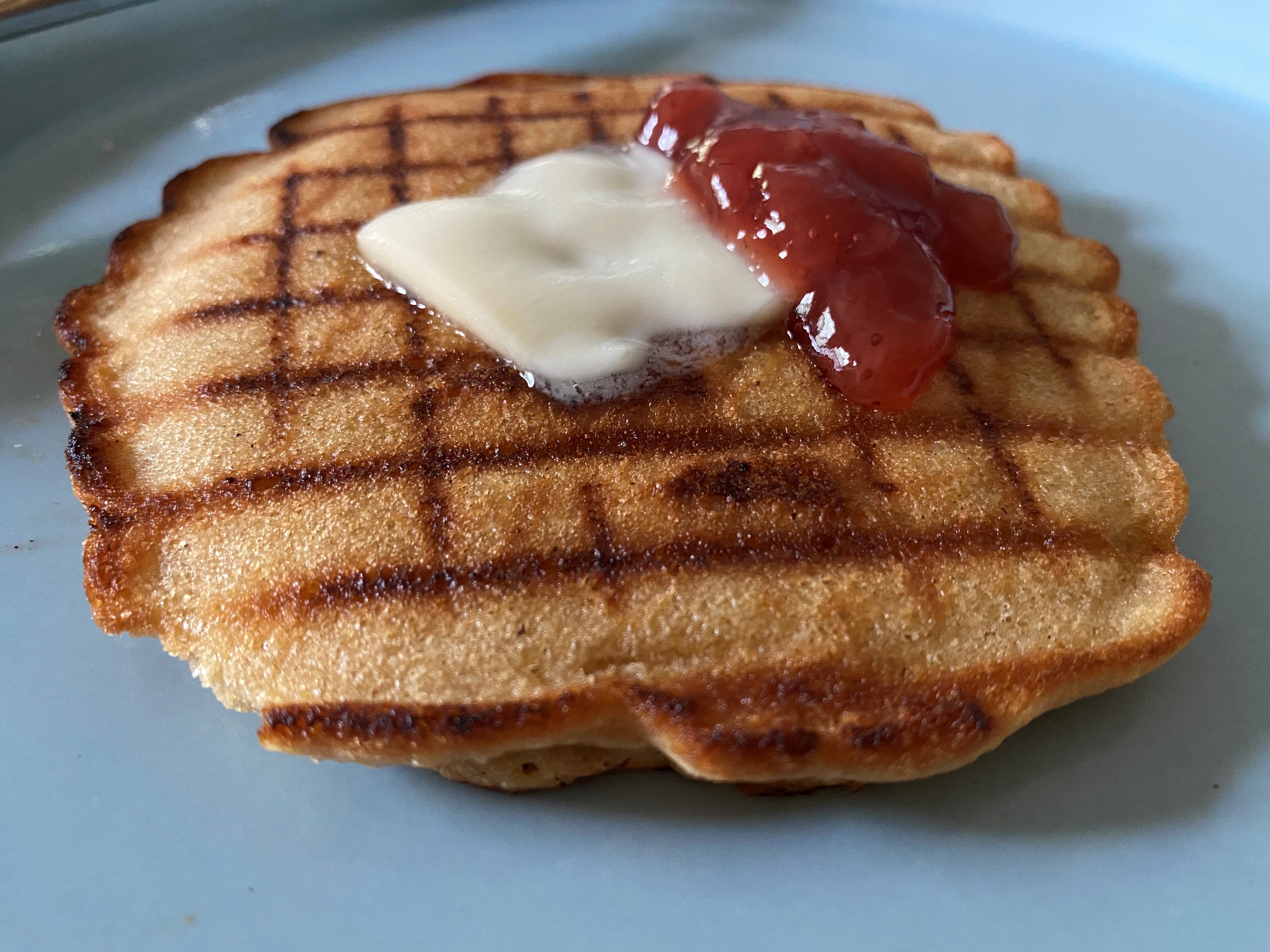 Don't let a lack of appliances keep you from enjoying the most important meal of the day!
Ingredients:
1 cup whole wheat flour
½ tsp baking powder 
½ tsp baking soda 
1 egg
1 cup water
2 Tbsp oil
Optional ingredients:
¼ tsp cinnamon
1 tsp Maple Syrup
¼ Vanilla extract
Directions:
Mix dry ingredients (flour, baking powder, baking soda) in a small bowl whisk to combine.
In a separate bowl or large measuring cup, beat egg before adding additional wet ingredients (water, oil, maple syrup, vanilla) and stir to combine.
Add wet ingredients to dry and whisk until batter is thickened consistency.
Heat greased grill pan over medium heat. 
Add spoonful of batter to heated pan.
Flip waffles when you notice them bubbling on the uncooked side.
If planning to cook all the waffles at once you can hold hot waffles in your oven at 200 degrees.
Once finished cooking, too your waffles with your desired toppings and enjoy!
TIP:
Topping suggestions: maple syrup, butter, peanut butter, jelly, fruit, yogurt