In this section, you can learn about VOICE Advocacy services, frequently asked questions about VOICE advocacy services, safety planning, self-care and healing, and ways to support a friend who is a victim-survivor.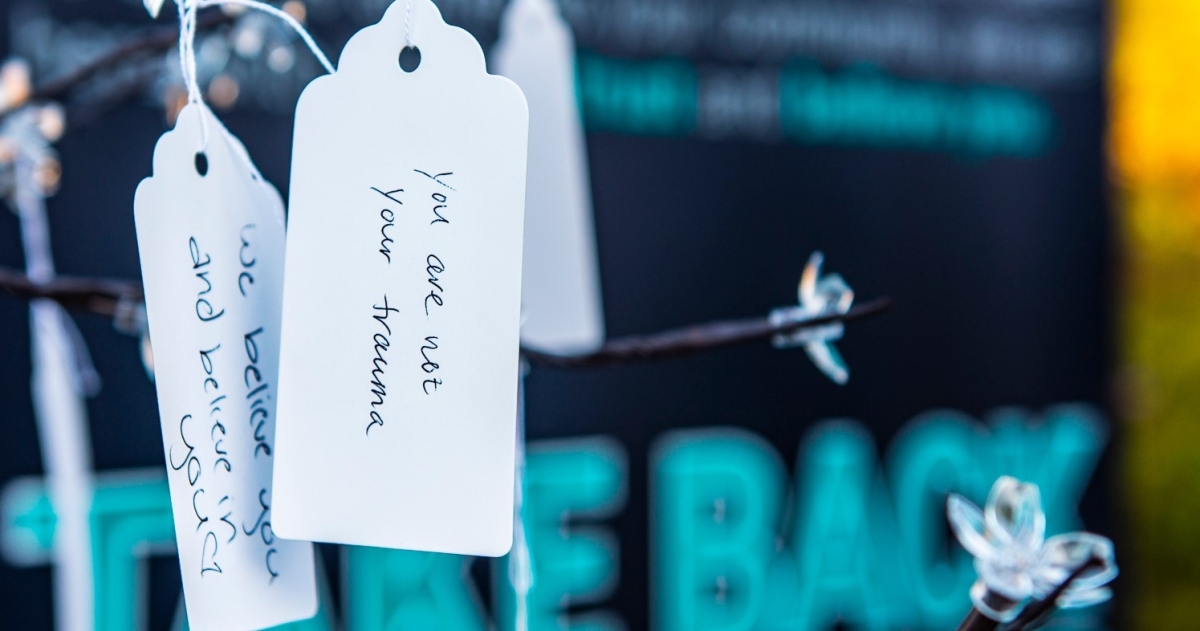 VOICE uses sexual violence as an umbrella term that includes any unwanted sexual attention, contact, or activity without consent. VOICE Advocates assist students who have been impacted directly or indirectly at any point in their life by: 
Sexual assault, including any unwanted sexual contact
Sexual Harassment
Domestic Violence including family abuse, child physical and sexual abuse, and witnessing abuse
Intimate Partner Violence, also referred to as Dating Violence, including reproductive coercion
Stalking, including cyber-stalking and revenge porn
GET HELP
Have you experienced sexual violence or have questions related to victim-survivor support, referrals, accommodations, and reporting options and need to speak to a VOICE Advocate?
For confidential support contact us at 404.894.9000 24 hours per day.
Appointments are available for individuals affiliated with Georgia Tech.  
How We Help
VOICE Advocates provide a variety of support services, including:
24/7 on-call crisis support and emergency response to victim-survivors
A safe, confidential space to process your feelings and reactions
Safety planning
Exploring housing options 
Assistance navigating reporting options (on and off campus)
Accompaniment to the hospital, sexual assault center, police department, courthouse, or to meetings with the Title IX Coordinator or other campus officials
Assistance requesting accommodations and supportive measures including notification to faculty, extensions and withdrawals 
Referrals to campus and community resources such as counseling
Emotional
A safe and confidential resource for ongoing emotional support, safety planning, and referrals for counseling, support groups, legal and medical services, etc. Interpretation available upon request. 
Academic
Assist with requesting academic support, such as excused absences, extensions on assignments/ exams, withdrawals, and incompletes.
Financial
Explore community and campus funding resources for expenses related to the victimization or safety.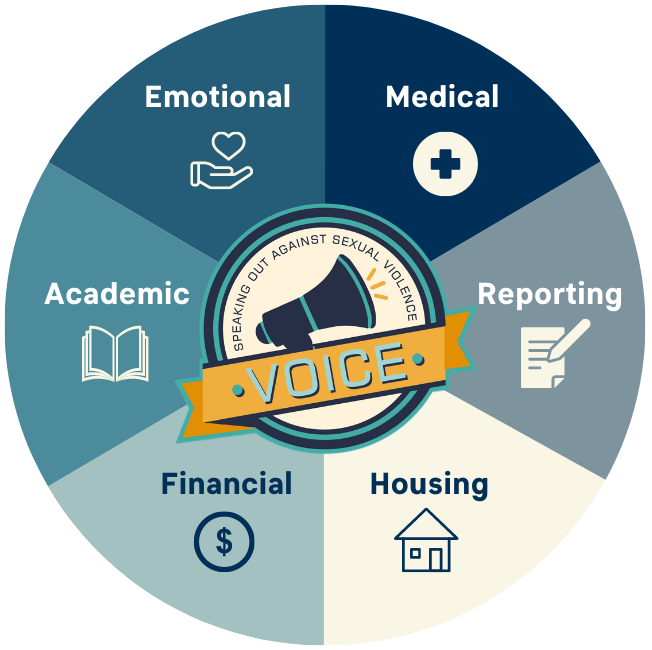 Medical
Explain and answer questions about medical options, including a sexual assault forensic exam and STI testing. VOICE can arrange transportation and accompany survivors.
Reporting
Explore reporting options, including Title IX and criminal justice process, no contact directives, temporary protective orders. VOICE can accompany survivors to meetings/court.
Housing
​Support with relocation, switching residence halls, advocacy for early lease termination, and applying for emergency housing.